What Every Marketer Ought to Know About Personalized URLs (PURLS)
Personalized URLs ("PURLs") are a powerful way to generate more leads and sales from your direct mail campaigns.
Without Personalized URLs on each of your direct mail pieces, you fail to maximize your opportunity with the large (and growing) group of your customers and prospects who prefer to respond online.
Chances are, you're losing a significant number of leads and corresponding revenue.
"Hold on," you say, "My direct mail pieces send people to my corporate website … I'm not losing any responses!"
While you may be sending respondents to your website, doing so puts you at a significant disadvantage if you are an ROI-driven marketer who needs to generate the highest possible number of quality leads from your direct mail spend.
Are you looking for a Whitelabel Marketing Platform to generate PURLs? Learn more about the MindFire Studio Platform, used by printers, agencies, and direct marketing companies to generate hundreds of millions of PURLs and leads p/year.

Let's walk through each component of direct mail & PURL campaign to understand why this is the case.
First Things First: What are Personalized URLs?
A Personalized URL is a web address that incorporates the recipient's name.  For example, imagine we want to invite Bill Gates to participate in a brand new type of fitness program (naturally, it's targeted at the Forbes "World's Billionaires" list).  His direct mail piece might look like this:
… where "BillGates.BeStrong.com" is Bill's Personalized URL.
In the same way, a Personalized URL is created for each recipient of the direct mail campaign (except you and me — we're not fortunate enough to be on the list).
Whether you're conducting a campaign targeting a few thousand people, or you're a high-volume direct mailer targeting millions of individuals, the end result is the same: each person receives their very own URL.
How Are Personalized URLs Used Within the Direct Mail Piece?
Envision your last creative (or grab it if it's nearby), and find your call-to-action. Typically, the Personalized URL is woven within your call-to-action, providing another way for the individual to respond.
For example, you may provide a toll-free number, business reply card, and Personalized URL — each giving the recipient a way to follow-up on your offer.
Here's a real-life example where you can see how the Personalized URL is embedded within the direct mail piece (click here or on the image below to download a PDF containing the envelope, direct mail piece, landing pages, and more):
What Happens When You Visit a Personalized URL?
In most cases, when your respondent types in their Personalized URL, they're greeted by a highly personalized Landing Page or Microsite.
The Landing Page contains information that directly supports the direct mail piece, which means that the respondent is more likely to stay engaged and complete the call to action.
In addition, you get real-time knowledge of who is responding — even if they don't complete the call-to-action on the landing page. This means that instead of just seeing this in your web traffic:
… you actually know, by name, who is responding to your direct mail, even if they don't complete the call to action, like this:
By linking your direct mail to the power of the web, you get two powerful media working together.
---
Personalized URL Case Studies
Now that you understand what a Personalized URL is, and how it can be used within a direct mail piece, take your knowledge a step further by looking at how others are generating more leads and sales using the kinds of tactics we've touched on here.
To help you do that, here are a number of resources that will help you in your journey with PURLs, including Case Studies you can download now, as well as podcast interviews with industry experts who share their behind-the-scenes insights.
Get the 28-page playbook First National Bank used to coordinate Direct Mail w/Personalized URLs, Email, Microsites & SMS to drive a 44% response rate, 34% offer uptake, and 43% renewal rate.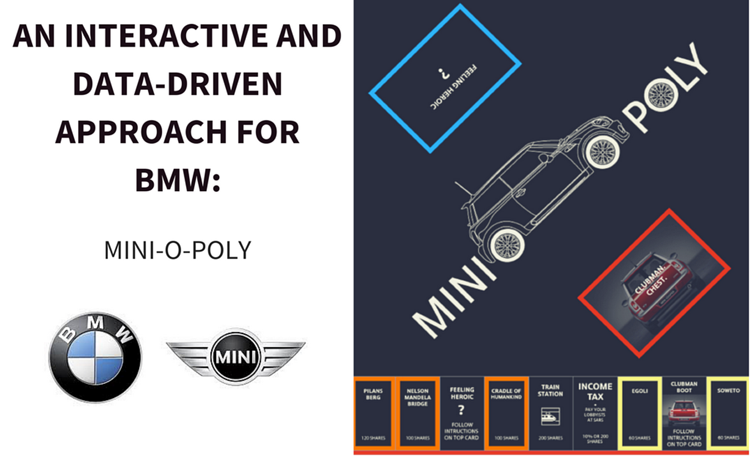 This eBook has the 19-page strategy plan BMW used to retain lease customers using marketing automation. With MINI-O-POLY as the theme (a play on "Monopoly"), BMW used Emails, PURLs, and Landing Pages to drive over 20% of recipients to request a Test Drive, resulting in 2 to 7 cars sold p/month.


Learn all about the multi-channel marketing strategy and blueprint that raised $6+ million for NC State — while significantly cutting campaign expenses — using Print & PURLs, Email, Microsites, Facebook, and Twitter.


This handbook is only for printers, agencies, or direct marketing companies who want to learn how to market and sell marketing services that incorporate Personalized URLs.


---
Here are a few interviews from the "Pixels & Ink" podcast series, where a few expert guests discuss their use of Personalized URLs:
---
Want to see inside a real-life PURL marketing automation campaign? Download the TexanCash example used in this post and get access to the direct mail piece, landing pages, and more. Download now and use these ideas in your next campaign!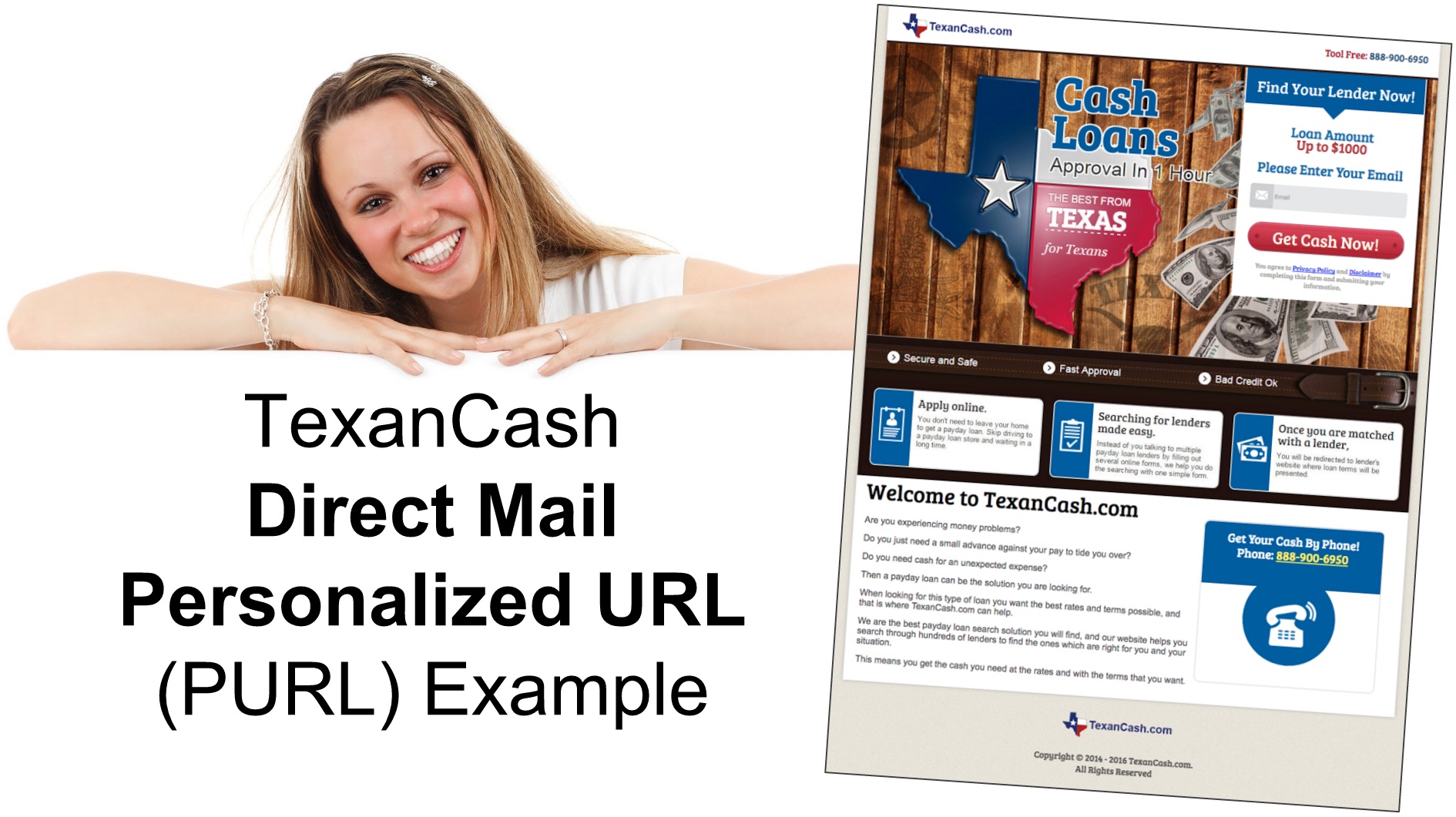 Dad of 2 (wait, no there's a 3rd, where'd he come from?) and helped launch MindFire. Techno-marketer fascinated with the convergence of print and non-print marketing, machine learning, and entrepreneurship. May run for political office one day (yes, I'm crazy).
Latest posts by David Rosendahl (see all)