[Podcast #25] Automotive Marketing With Expert Candace Neskar
Today we bring you the latest Pixels & Ink Episode where we got to spend some time learning all things automotive marketing with expert Candace Neskar of Ventas Strategies. With nearly 15 years of experience under her belt working in the industry, Candace and her team are able to solve the ever-changing challenges of automotive dealerships to deliver them results.
"Strategic marketing is so important for these dealers today as the challenges they face in their day to day continue to grow. They are not dissimilar to many other businesses in the sense that it's always about trying to find that perfect balance of profitability and a happy customer at the end of the transaction"
It's one thing to get a new customer to buy or lease your car, but it's a completely other story trying to keep and retain that customer. With hundreds of independent service centers, stores that sell tires (even discount retailers like Costco!), and oil change outlets on what seems like every street corner, dealerships today are facing an even bigger challenge than getting people to buy or lease their cars…they're facing competition in the service segment like never before. This is where Candace and her team come in!
At Ventas Strategies, they create, execute, and manage what they call "Loyalty Marketing Campaigns," that not only get people in the door but more importantly use the data they have on them to keep the customer happy so they bring their service needs to the dealer long after the initial purchase or lease.
In this Episode, you'll hear Candace describe what unique value proposition she and her team bring to the table to differentiate themselves from other automotive marketers. She even shares her secrets on what it takes to survive in this fast-paced industry.
Make sure to tune in to hear:
How they've created a solution to track what's working for their dealership clients
Which communication channels people are interacting (or in some cases not interacting) with
How many people are responding to all the marketing touches
They segment the data and provide granular insight to the dealer which they believe is what makes their customers successful. With this level of data, Candace and her team can create programs for their dealership clients that get consumers in the door, and keep them around!
This episode is one you do not want to miss!
As always, please leave your questions and comments below and let us know what you think.
Interested in reading about a real-life automotive mult-channel program? Check out the eBook below to learn how BMW used Emails, PURLs, and Landing Pages to drive over 20% of recipients to request a Test Drive, resulting in 2 to 7 cars sold p/month. Not to mention, they made the campaign fun and creative playing off the kids game Monopoly!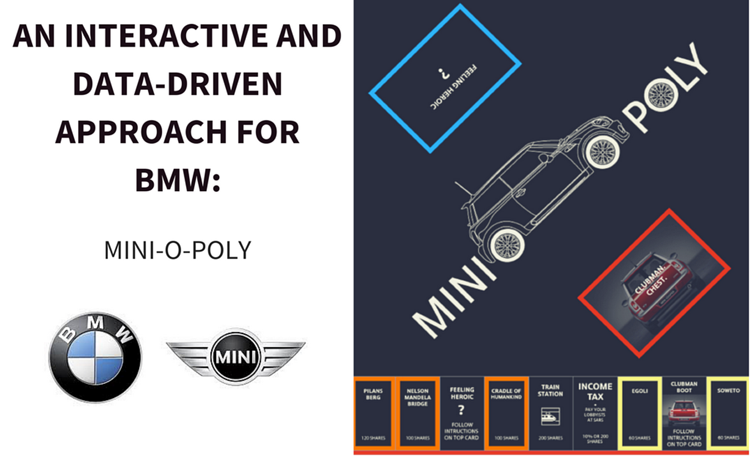 Remember to subscribe on Itunes or Stitcher so you're the first to know when the latest episodes get released!
MindFire marketer, yoga enthusiast, lover of health and fitness, and passionate about family and friends.
I believe that our challenges present our biggest opportunities, that being positive and leading with a smile is the best way to live, and my goal is to constantly be learning and growing every moment of every day!
Latest posts by Mackenzi Farsheed (see all)