[Podcast #2] How Dave Olson Sold His First Multi-Channel Campaign in 24 Hours
Selling your first multi-channel campaign in 24 hours? Yah, that's not typical.
But Dave Olson, Senior VP/Partner of One to One Group did just that. In today's podcast interview (below), he shares the story behind how he added multi-channel services to the company's core print offering, and the steps they take to sell these services.
Dave started at One-to-One Group in 2006 when they were "just a printing company doing variable data printing." The day after acquiring a license for MindFire, Dave closed his first contract with Naples Christian Academy (who had just been named a Blue Ribbon school).
Dave's pitch to the school? "You just won the prestigious Blue Ribbon award. Let's do a student acquisition campaign touting the award you just won."
Dave made his case, the school agreed, and Dave's journey into the world of multi-channel began. Even better, once Dave deployed the school's campaign, he was able to sell the same configuration to another four schools. Not bad.
Bonus:  Download this free eBook to learn the 6 marketing automation tactics Dave at One-to-One used to combine direct mail, nurture emails, microsite with a payment gateway, and Facebook + Twitter to drive over $6 million in donations for NC State.
THE PODCAST INTERVIEW
Listen to the interview to hear directly from Dave:
00:15 – Intro
04:04 – What brewing beer and marketing have in common
05:55 – Where do you fit in at One to One Group?
08:38 – A walk through Dave's typical engagement process
10:47 – How do you find your customers?
12:39 – How do you approach a prospective client?
15:46 – How long is your typical sales cycle?
17:04 – What kind of data insights engage leads?
19:57 – What is your competitive edge?
21:49 – How did you get started with multi-channel campaigns?
23:11 – What kind of resources/skills do you need to run a multi-channel campaign?
27:06 – How to contact Dave
---
Who Is Dave and One-to-One Group?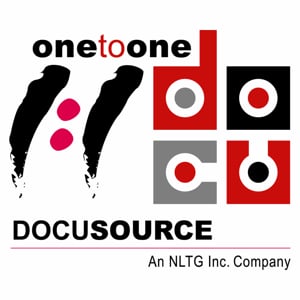 Dave spent 15 years working as a fundraiser, alumni director, and major gift officer in higher education. He eventually arrived at One to One Group, where he contributes his experience towards solving problems facing his clients.
Dave's responsibilities span all digital marketing for any client under contract.
With offices in Sarasota Florida, New England, and Rawling North Carolina, the One-to-One Group offers "highly effective, cost-efficient, targeted development programs for the nonprofit community" and has clients across higher education, non-profit, and other humanitarian services organizations.
How Does One-to-One Group Acquire Clients?
During the interview, Dave describes how they build a targeted list of clients and how they pursue these organizations. Since many of their clients are nonprofits, Dave's team will research the organization's 990 (public information all 501c3's are required to file), and use this insight to prepare their outbound calls.
When working to get inside a University, Dave points out that it is important to know who to engage within these organizations. Because of his background in higher ed, Dave knows the structure and language of the university, which enables him to navigate to decision-makers more quickly.
When they engage a prospective client, Dave and his team typically pitch an idea that fills a gap for the organization, with the initial goal of simply getting a foot in the door. Once inside, Dave probes for pain, looking for things like recent employee turnover, or signs that the organization is trying to do work internally that is best outsourced. Dave knows that organizations that try to do things themselves often see low-efficiency rates, an opportunity he feels is ripe for solving.
When making an initial pitch, One-to-One group uses a 4-step presentation:
An overview of how they operate (who they are, their history, and what makes them different)
What typical campaign timelines look like
An example of a similar Client and the results achieved by partnering with One-to-One Group
What a similar campaign looks like for the prospect
The 4-Step Sales Process
"Our Clients are our best sales team," Dave says, referring to the fact that they work their butts off to deliver quality results, which in turn drives repeat business and word of mouth marketing.
That said, Dave has a tactic that has helped them tremendously, something others cannot do (or are not willing to do). Here's Dave's process:
A common area that Dave and his team explore is donor retention. As an example, if the organization had 100 donors last year, and of those 50 gave gifts this year, the organization has a 50% donor retention rate. Dave and his team prefer to look at churn (how many are leaving), because doing so has an alarming effect during presentation: "Hey Mr. Prospect, you're losing this 60% of your base year-over-year."
Yah, that gets someone's attention.
Out of all the Clients that Dave and his team win, he claims 90% go through this data analysis process, with an average sales cycle of 30-45 days. How does this compare to yours?
Who Builds Dave's Campaigns?
Up until February 2015, Dave did all campaign strategy and execution himself. Dave is self-taught when it comes to HTML, and he's a capable hacker (meaning, he can figure things out by poking around).
That said, he recently realized hired one full-time "code guru", enabling Dave to work on campaign strategy, and leave implementation details to his guru.
Dave's Advice
Dave says that in reality, multi-channel campaign execution sounds a lot easier than it is — especially because things are changing so quickly. His answer is to improve himself by staying current and relevant.
His advice? Don't dismiss the millennial. "At 50 years old, I learn the most from the 20 and 30-somethings," he says. "I value what they're doing. How they communicate, select information, where they get their news — all that is useful," he says. Dave believes that it is the generation behind him that will make the most significant changes in the world. "Just because we've been there and done that, it is dangerous to think that we know everything. Most of what I've learned making me successful is from the kids in the lunchroom," he says.
And with that, we hope that today's interview gives you something to chew on. Rock on MindFire Nation.
Resources Mentioned In This Episode
One To One Group – Dave's website; learn more about their services.
Dave Olson's Linkedin – Connect with Dave.
---
Learn More: Blog Extra
Want to see an example of a campaign created by One-to-One Group?
Download this eBook to learn the 6 marketing automation tactics used for NC State, resulting in over $6 million in donations.  Channels used included Print, Facebook, Email, and Microsites.
---
MindFire marketer, yoga enthusiast, lover of health and fitness, and passionate about family and friends.
I believe that our challenges present our biggest opportunities, that being positive and leading with a smile is the best way to live, and my goal is to constantly be learning and growing every moment of every day!
Latest posts by Mackenzi Farsheed (see all)